A Complete Oral English teacher

Your Gateway to Excellence in Oral English
Why You'll Love Our App
It is a mobile app that teaches you Oral English with the purpose of preparing you for an excellent result in any SSCE Examination as well as other examinations, it is very easy to download and install on any android device.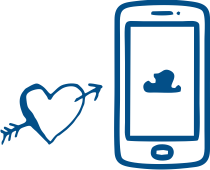 It's WAEC, NECO and UTME standard
The project is based on the Senior Upper Basic and Senior Secondary Curricula as well as the English language Examination syllabusses of the West African Examinations Council (WAEC), National Examinations Council (NECO) and Universities Tertiary Matriculation Examination (UTME)
Practical Model
The ability to pronounce English in an acceptable way can only be acquired partly from books. Our App provides students with the access to a model, this app contains videos to form practical teaching and learning aids. All the various sections – The Pure Vowels, The Diphthongs, The Consonants, The Rhymes and the Stress Patterns have been exhaustively treated with examples drawn from past questions in our app.
With Continuous Assessment
At the end of each speech sound, comparisons of two or more related sounds, as well as vowel and consonant drills, have been provided. In addition, an exercise to assess the students' understanding of the sound has also been provided, with continuous Assessment Test Exercises at the end of each term.
A Good teaching aid
Teachers will also find this app useful, especially, in drawing students' attention to aspects that can easily be, and are frequently tested.
Very Easy Payment Method
You can Purchase our app with your smart phones and pay directly from loaded airtime (equivalent to the cost of the app) from the phone so you may not necessarily need a Credit card or ATM card for your purchase if you don't want to use one.